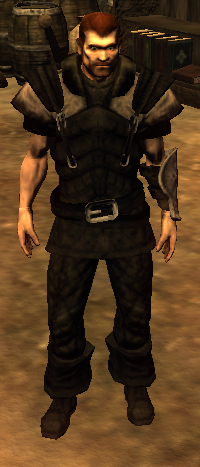 Scordo is the Leader of the Don's Men situated within Harbour Town.
It is possible to pickpocket Scordo with a high enough Pickpocketing level (i.e. Level 3).
Scordo has the Harbour Town teleport stone when you visit him in Act 2.
Scordo becomes irritated when the player starts having NPC's use the secret exit tunnel.
Location
Edit
Related Quests
Edit
Ad blocker interference detected!
Wikia is a free-to-use site that makes money from advertising. We have a modified experience for viewers using ad blockers

Wikia is not accessible if you've made further modifications. Remove the custom ad blocker rule(s) and the page will load as expected.