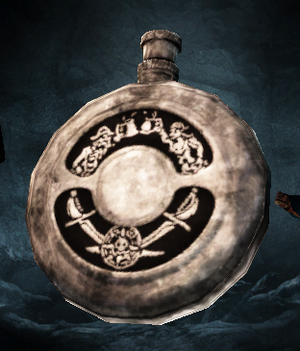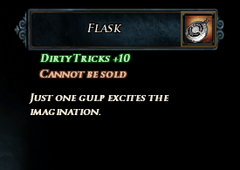 Just one gulp excites the imagination.
The Flask is one of the Legendary Items in Risen 2: Dark Waters that yields:
+10 Dirty Tricks

Location
Edit
The artefact is awarded to the player by Kaan for completing the quest The Gnome Eater on the Isle of Thieves.
Kaan is found in the Gnomes' Village.
Full guide showing the location of the map and the artefact: